About
Gianna Grieco, founder of The W. Day Agency, a firm which organises weddings and events in Switzerland and abroad. Based in French-speaking part of Switzerland since 2005, I specialise in organising sophisticated and elegant wedding celebrations for a national and international clientele.
I have been working in the field for over twenty years and organise every celebration with professionalism, attention to detail and heartfelt interest, in order to make every occasion memorable and fitting with your expectations.
Today, The W. Day Agency has a solid long-standing reputation thanks to my positive and friendly attitude, tailor-made approach, eye for detail and unrestrained perfectionism.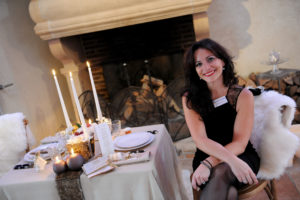 Who requests my services?
Couples from all over the world contact me so that I can organise their weddings. My clients are demanding and need someone they can trust to guide them through the steps of what is a key event in their lives.
Thanks to my experience and broad network of high-quality providers, I give shape to events in accordance with the couples' wishes, cultures and traditions. My goal is making their dream wedding reality and even going beyond expectations!
Destination wedding planner
In Switzerland
You don't speak French … no problem … we organize your wedding !!
Switzerland is one of the favorite destinations of brides and grooms around the world. A beautiful and generous nature that offers sumptuous landscapes with palm trees, lakes and glaciers. For these reasons, many couples choose to get married here. They want to live a unique marriage, perfectly orchestrated and up to their expectations. One of the many assets of its small territory is to go in an instant from a luxurious hotel located at the edge of the lake to a typical chalet in the middle of the mountains. Let us guide you … and we will make this day a real dream.
Abroad
For couples who wish to romantically sneak off somewhere alone, or rather accompanied by their best man and bridesmaids or family and friends, for instance heading off to a charming spot in Morocco, to Italy to enjoy the dolce vita, to a Greek island or to a fabulous beach in the Maldives. In other words, everything is possible … you just have to choose your favourite wedding location!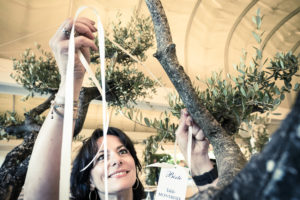 "Dites-vous Oui!" Wedding Workshop
Over the past three years I've set up the "Dites-vous Oui!" Wedding Workshop, which is a friendly and alternative fair taking place in the fabulous Portes des Iris domain and serving as an opportunity for my couples to find out about available providers and current trends. The fair is the ideal place to discuss and test options.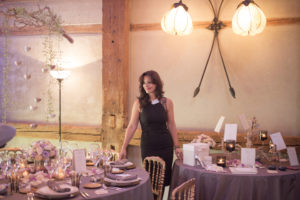 Blog
I also take care of a wedding blog in which I tell love stories, give tips and share my inspiration and ideas.